Added: 29 December, 2007
Group: 3D studio max
Modern style kitchen table
Author: TechTut.com
page: 3
Produce the final render of modern kitchen table
Next extrude the polygons that are on the bottom side of the table's leg.
After that add some edges on the top and for the side of the bottom's leg for better smooth.
After that create a copy of the table's leg like shown below.
An for the end of the table's modeling part select the polygons like shown and apply a auto smooth.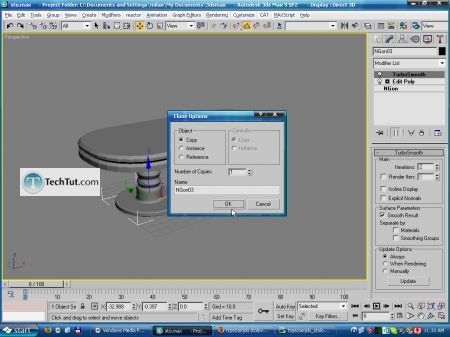 Now it's texturing time.
We will use vray material because we will use vray render engine.
Next apply UVW map modifier for all of the table's parts, because if you don't you will not see the map in the render window, you will see only color.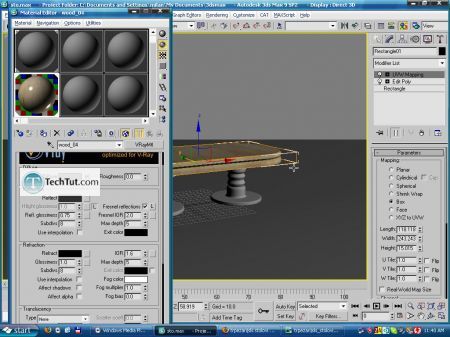 By pressing 8 on the keyboard change a color for the environment.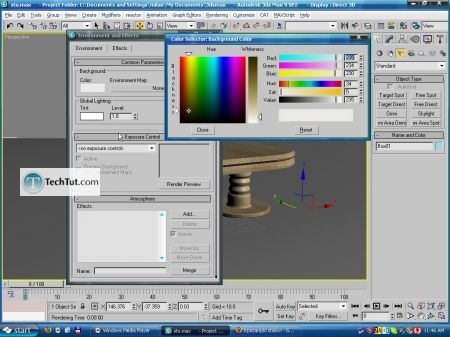 Next add omni light with parameters like shown below, and after that turn off the "default light" check box in vray Global Switches tab.
Change the render engine to vray and use the setting like shown below.
Hit render.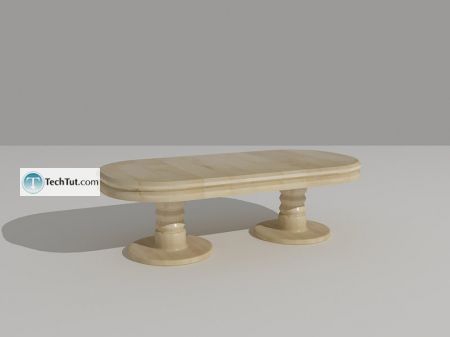 Thats the final 3d model render.
GO to:
Page 1 : Start creating modern style kitchen table
GO to:
Page 2 : Create a model of modern kitchen table
GO to:
Page 3 : Produce the final render of modern kitchen table
TechTut.com This tutorial is copyrighted. Partial duplication or full duplication is prohibited and illegal. Translation or usage of any kind without author's permission is illegal.

Join our RSS feed
Use our RSS feed to get the latest published tutorials directly to your news reader.