Added: 2 September, 2007
Group: Photoshop
Aqua planet style for text
Author: Photoshoper
page: 1
Aqua style
Apply this beautiful water, aqua text effect to any font you like. This will make your font noticeable.
This Style functions good with great number of fonts
Right click on the Font Layer, choose Blending Options and just make the settings something like this...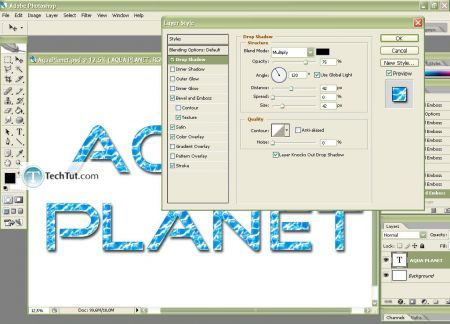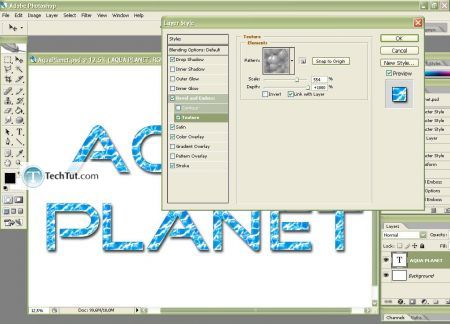 GO to:
Page 1 : Aqua style
TechTut.com This tutorial is copyrighted. Partial duplication or full duplication is prohibited and illegal. Translation or usage of any kind without author�s permission is illegal.