Added: 11 October, 2007
Group: Photoshop
Car tuning remove door handle
Author: Photoshoper
page: 1
Remove door handle tutorial
Learn how to remove door handle from your car in photoshop.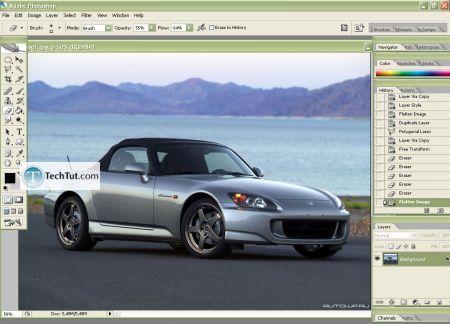 Open your car image.
1.Right click on image> duplicate layer
Make a selection with the Polygonal Lasso Tool(L), hit Enter to apply, right click> Layer via Copy and simply drag it over the Door handle,
or
2. CTRL+T to select, then hold CTRL and drag on the left central small square to hide the handle and hit Enter.
3. Select the Eraser Tool and use the smooth Brush with Size, Opacity and Flow of your choice and erase the gap like I've done it to fit perfect
4.Voila!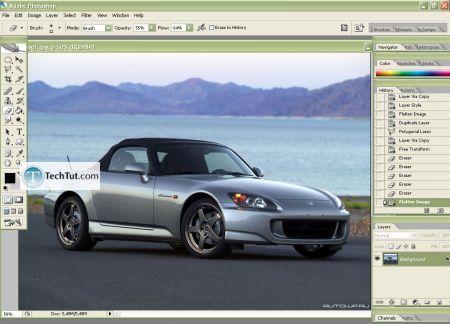 Your are done.
GO to:
Page 1 : Remove door handle tutorial
TechTut.com This tutorial is copyrighted. Partial duplication or full duplication is prohibited and illegal. Translation or usage of any kind without author�s permission is illegal.

Join our RSS feed
Use our RSS feed to get the latest published tutorials directly to your news reader.