Added: 17 August, 2007
Group: Photoshop
Watermarking your images using Photoshop
Author: John
page: 1
Watermarking Tutorial
Watermark your image! Don't let others take credit for your artwork. This tutorial helps you do that by revealing some special techniques to keep it your own.
Watermarking Tutorial
Made with Photoshop CS3 but seriously, c'mon, this tutorial can be done with previous versions.
Step 1. Get your image or artwork out.
Yes, it's me again…
Step 2. Type text such as: "Watermark" or "Copyright".
Step 3. Add an outer glow.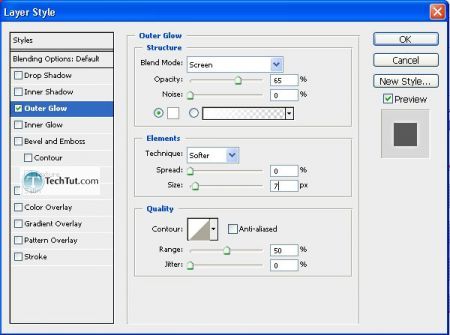 Step 4. Lower the opacity to a very low percentage (I used 15%). You do not want to make the watermark very obnoxious. You can make the watermark very weak and they still cannot fix the watermark (unless you send them the PSD…which would be very stupid and opacity would not be any type of barrier at all).
Step 5. Duplicate, duplicate, duplicate!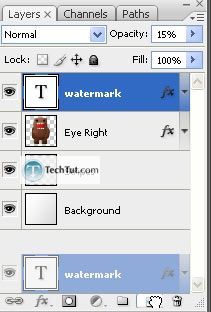 To speed up the process quite a bit, after making one row of duplicated layers, select them all, merge them ("Ctrl + E"), then duplicate that merged layer.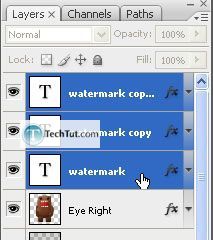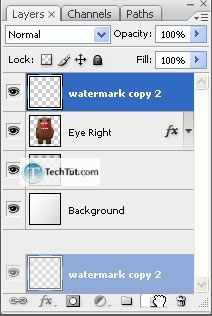 Final:
There, all finished. Nothing too obnoxious but it will also sufficiently protect your artwork!
GO to:
Page 1 : Watermarking Tutorial
TechTut.com This tutorial is copyrighted. Partial duplication or full duplication is prohibited and illegal. Translation or usage of any kind without author�s permission is illegal.

Join our RSS feed
Use our RSS feed to get the latest published tutorials directly to your news reader.