Added: 9 September, 2007
Group: 3D studio max
Easy way of creating rubber tire
Author: TechTut.com
page: 1
Create rubber car tire part 1
This tutorial will show you how you can easily create rubber tire using 3D studio max.
In this tutorial will be explain how to create a tire for car.
First create cylinder.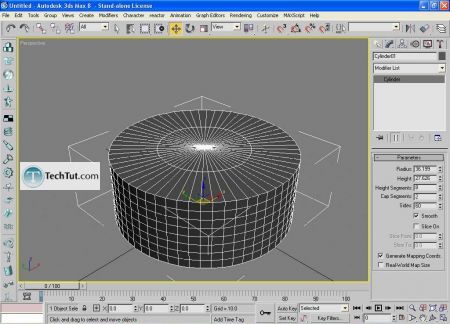 Move it to center. To center object in scene right click on move tool and change coordinates.
Right click on model/convert to/convert to editable poly.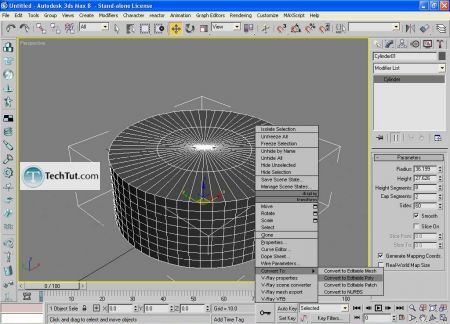 In editable poly menu you have edges, vertices, polygons. Chose polygons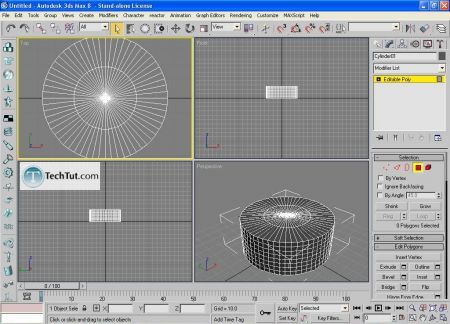 Select central polygons (on top and on bottom). Bridge them with bridge tool in "edit polygons'" menu.
Scale a little selected polygons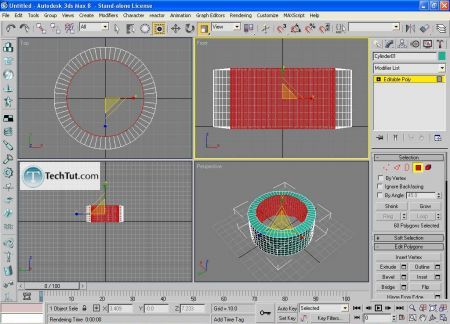 Now select a ring of polygons (on both sides).
In editable poly menu click on inset. Scale little (to Z) polygons which are made with inset.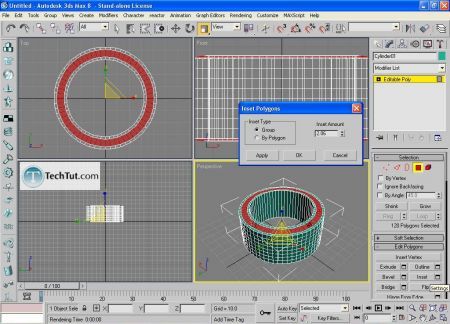 To make soften edges select border of tire. To do that select one edge and with ctrl pressed click several times on loop tool in Edit Edges menu.
When select rings click on champfer.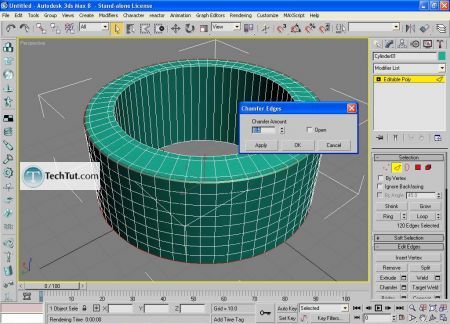 Select polygons like is selected on picture (when selecting to subtract something keep pressed Alt).
Click inset and in inset window choose 'by polygon'.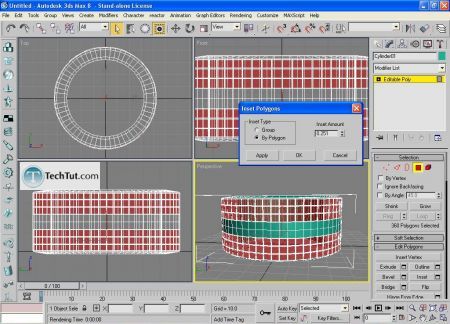 GO to:
Page 1 : Create rubber car tire part 1
GO to:
Page 2 : Create rubber car tire part 2
TechTut.com This tutorial is copyrighted. Partial duplication or full duplication is prohibited and illegal. Translation or usage of any kind without author�s permission is illegal.

Join our RSS feed
Use our RSS feed to get the latest published tutorials directly to your news reader.