Added: 27 August, 2007
Group: Maya
Simple polygon watch done in Maya
Author: TechTut.com
page: 3
Finish 3D watch part 3
Select all faces and extrude it: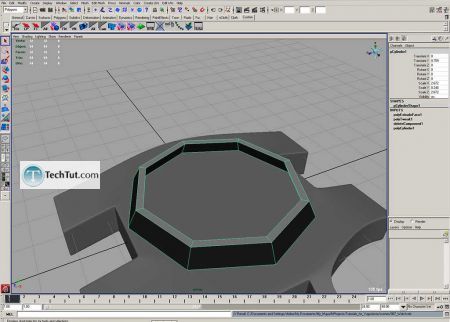 With insert edge loop tool add more edges:
Convert it into SubD and
scale parts for the right size:
Create a cylinder, make extrude from middle faces and type off in Keep Faces Together:
Select hits object and make Bevel with 3 segments: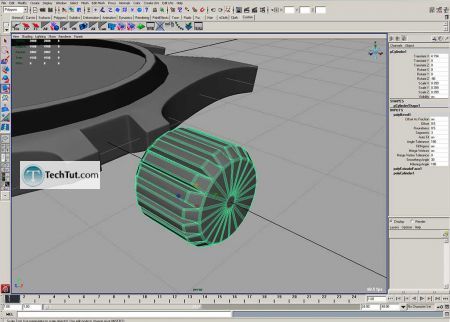 Move it into position:
Create arrows with 1-degree CV curve tool (Set 1 degree in options)
Make planar for them and move it into position
(Surfaces->Planar):
Move them into position, move pivot point to bottom,
make a simple material for better viewing: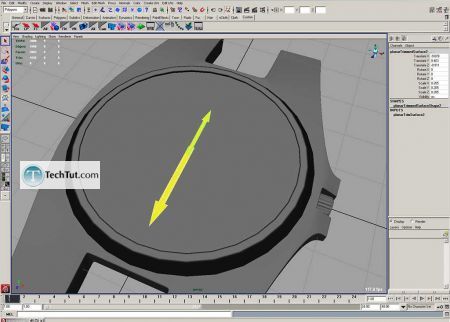 Create polygon cube, make bevel (3 segments)
and duplicate with options:
Make another cylinder and put it at center,
also make bevel but for upper corner edges only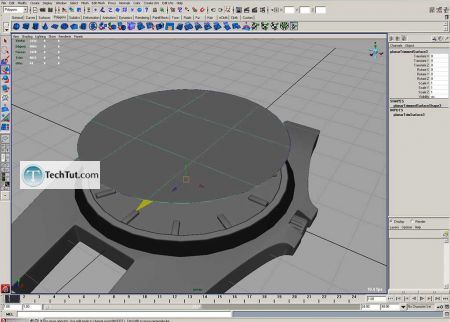 Now create a glass,
create circle and make planar:
Move it down and create a phong for it: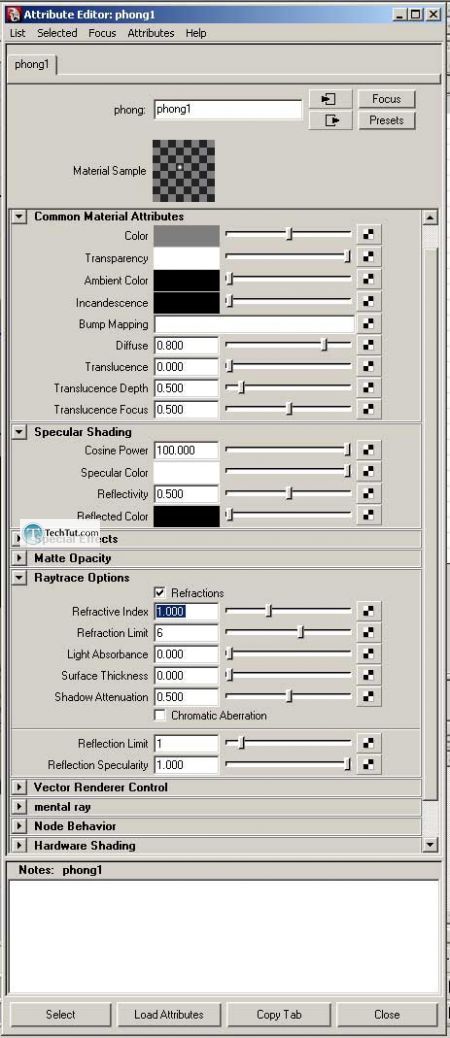 Create blinn or anisotropic material for metal just lower diffuses and increase reflections,
blur reflections
Create image based light with hdri and render in Mental Ray:
GO to:
Page 1 : Start creating watch part 1
GO to:
Page 2 : Continue with creating a 3D watch part 2
GO to:
Page 3 : Finish 3D watch part 3
TechTut.com This tutorial is copyrighted. Partial duplication or full duplication is prohibited and illegal. Translation or usage of any kind without authorís permission is illegal.

Join our RSS feed
Use our RSS feed to get the latest published tutorials directly to your news reader.